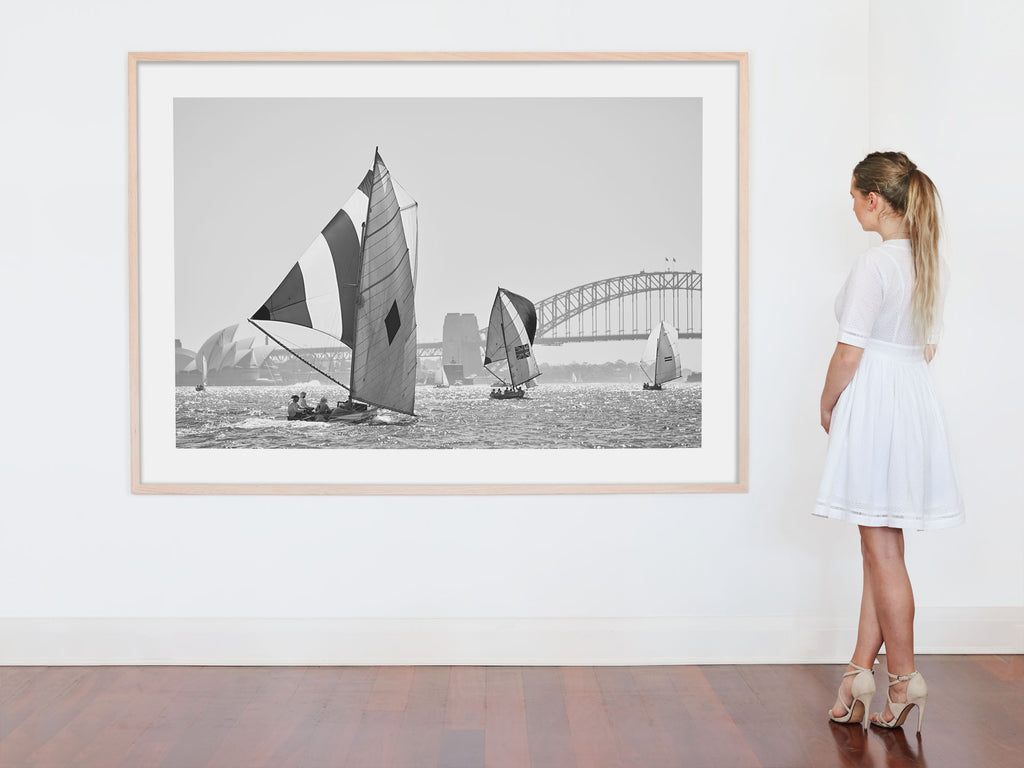 size guide
If you have the space, we highly recommend our larger print sizes. These are statement pieces that showcase the often vast scenes we photograph. They also reveal the amazing detail that can be seen within each image.
For size reference, Charlotte is 180cm tall (in heels). 
While bigger is often better, please consider how you will manoeuvre a large frame into your home or office. Also note that the size you are purchasing is the print size, which has an inbuilt white boarder as shown in product shots. Framing very slightly increases the overall size of your artwork.


Choose your print size