about us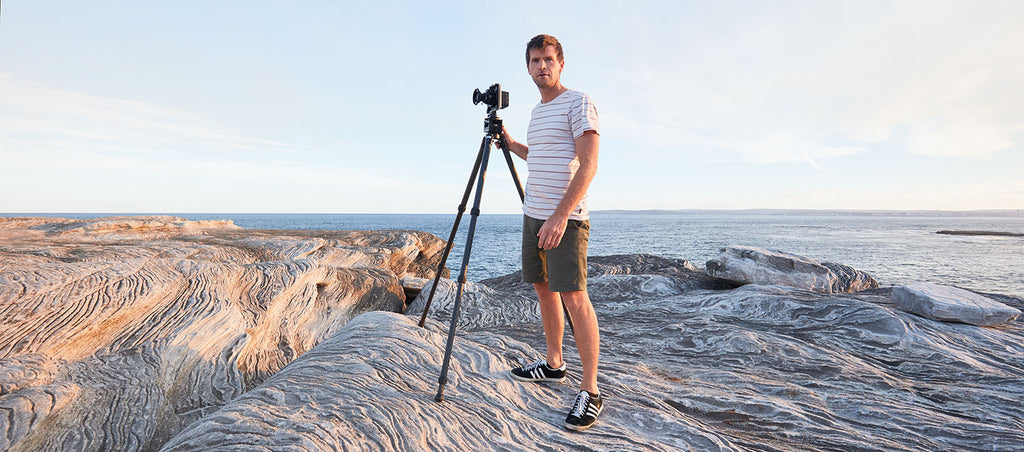 this beautiful place is a collection of personal work by award-winning Australian photographer Mark Bramley.  
Having spent many years as a professional automotive photographer in the UK, Europe and USA, Mark embarked on a project to capture unique scenes of his home country. That project quickly became a journey deep into fine art photography and this beautiful place was born.
It's now an ever-evolving body of work reflecting Mark's youth spent by the ocean, his obsession with photography - especially film - and his love affair with vibrant cities.
Mark is drawn to the pure, organic nature of landscape photography. While his style is clean and natural, he pours his energy into creating a feeling, giving his images a quiet, dreamy resonance.
The collection has now expanded from Australia to include epic landscapes, cityscapes and seascapes from around the world.

Born in Sydney, Mark took his first landscape photograph on 4x5 film aged 15, inspired by childhood heroes Edward Weston, William Eggleston and Stephen Shore. He began his photographic career in Australian magazines before making the leap to advertising while living in London.
In recent years Mark has shot billboard and video campaigns for BMW, Volkswagen, Lincoln and Ford as well as global advertising for Rolls Royce, Aston Martin and Porsche.
Accolades include first place in the International Photographer Awards, a Communication Arts Award for Excellence and finalist in the Association of Photographers Awards.
Married with two beautiful boys, Mark now splits his time between London, Sydney and LA. For more detail and to view Mark's commercial portfolio, visit www.markbramley.com